Cheese Crate Gift Assortment from The Wisconsin Cheeseman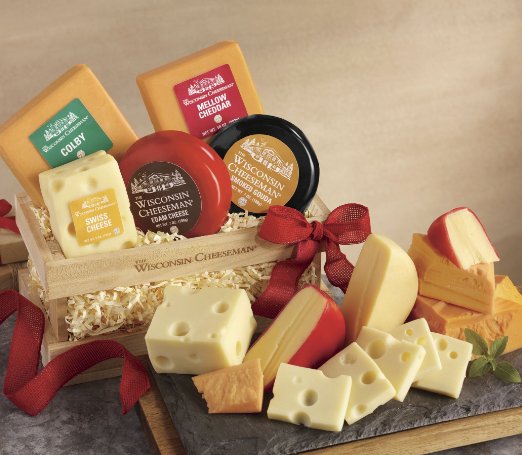 Quite a Diverse Cheese Crate
Have you been eating the same old cheeses from big box stores all of your life?  Want to sample some of the best artisanal cheeses straight from Wisconsin's cheese country?  Then you definitely want to take a look at the Cheese Crate Gift Assortment from The Wisconsin Cheeseman!  Included are all of the following types of cheeses:
Buttery Swiss Cheese
Sharp Cheddar with a tangy flavor.
Mellow Colby
Edam cheese on the wheel
Smoked Gouda on the wheel as well.
Where Can I Learn More?
Please head over to Amazon.com to find out more about this Cheese Crate by clicking the cheddar colored button below!