Hickory Farms Sausage with Cheese Gift Box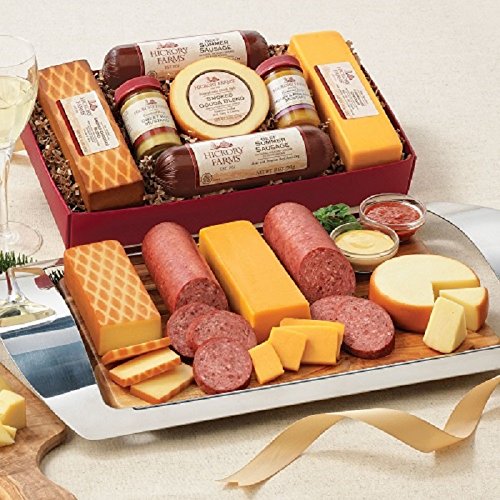 Premium Sausage and Cheese Snacks from Hickory Farms
You really c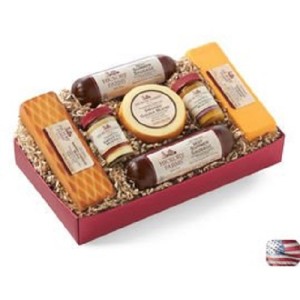 an't go wrong with good old Hickory Farms sausage with cheese snack if you love a classic summer sausage with cheese platter.  This package contains two 10 ounce Signature Beef Summer Sausages and a variety of cheeses including 10 ounces of smoked Cheddar, 10 ounces of farmhouse Cheddar, and 6 ounces of smoked Gouda blend.  And to top it off, there's a 2.5 ounce jar of Honey and Pineapple Mustard and a 2.25 ounce jar of Sweet Hot Mustard included!  These are the perfect snacks to pair with some delicious crackers, bread, or wine on a hot summer afternoon with your family and friends!  Need something tasty and filling to take along on a long camping trip?  You won't regret packing this snack box!
I'd Like to Find Out More
Want to make the perfect snack plate full of vibrant colors and mouth watering fragrances?  Then you'll definitely want to get the Hickory Farms Summer Sausage and Cheese Gift Box!  The packaging allows the product to be non-perishable and remain fresh, so even if your local store doesn't carry it, you can still order from Amazon.com!  Just click the "Check It Out" button below!