Oktoberfest Cheese: makes an excellent pairing with Beer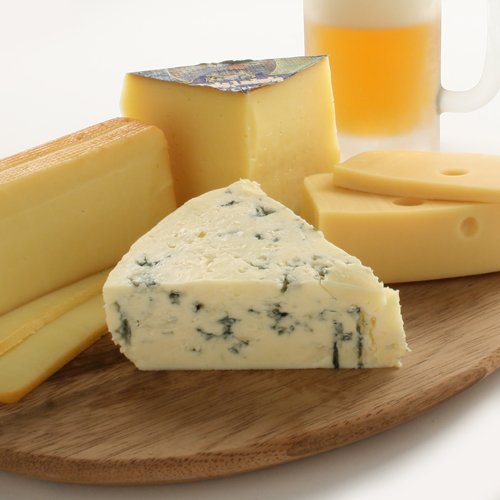 In 1810, Prince Ludwig and Princess Therese got married and the citizens of Munich were all invited to attend the massive festivals that ensued.  That festival was so memorable that a repeat festival was held in the ensuing years commemorating the wedding in 1810.  Eventually, this festival was known as Oktoberfest and similar beer-themed festivals began popping up around Europe and then much of the world including non-Western countries taking place around late September to early October every year.  While beer is the main staple in this exciting festival to celebrate the coming of Autumn, Oktoberfest cheese can definitely bring out and amplify the rich flavors of beer.
Choices of Oktoberfest Cheese
To make your next Oktoberfest as memorable as possible, this Oktoberfest Cheese Assortment includes 4 traditional German cheeses served during this wondrous festival including:
Allgau Emmental: This is a variant of Swiss Cheese commonly eaten in Bavaria where the first Oktoberfests took place in the 19th century.  Compared to Swiss Emmental, it has a shorter aging period and thus has a milder flavor.
Hirtenrkas: This crunchy hard cheese is made in the Alps of Southern Germany and goes well with many wines and beers.
Paladin Bavarian Blue: This is a variety of blue cheese produced in the Bavarian Alps for generations.  Unlike most blue cheeses, it can be sliced as well as crumbled.
Smoked Ammerlander: This is a mildly smoked German cheese made by smoldering over beechwood embers for several hours.  It has an aromatic brown rind and contains very low levels of lactose.
In addition, a small box of mini toasts are included in this assortment.  Like the name suggests, these toasts can be eaten with the above cheeses, fruit preserves, pate, and many other savory snacks.  Due to their small size and crunchy texture, they are also ideal to add to soups or salads as croutons.
You're making me hungry!
Then please head over to Amazon.com by clicking the button below.  These cheeses are vacuum sealed in an insulated container with freeze packs to maintain the right temperature to keep them fresh once they reach your doorstep.  Now you can enjoy quality Oktoberfest cheese without having to travel all the way to Germany!