Round Cheese Board That Folds Up Nicely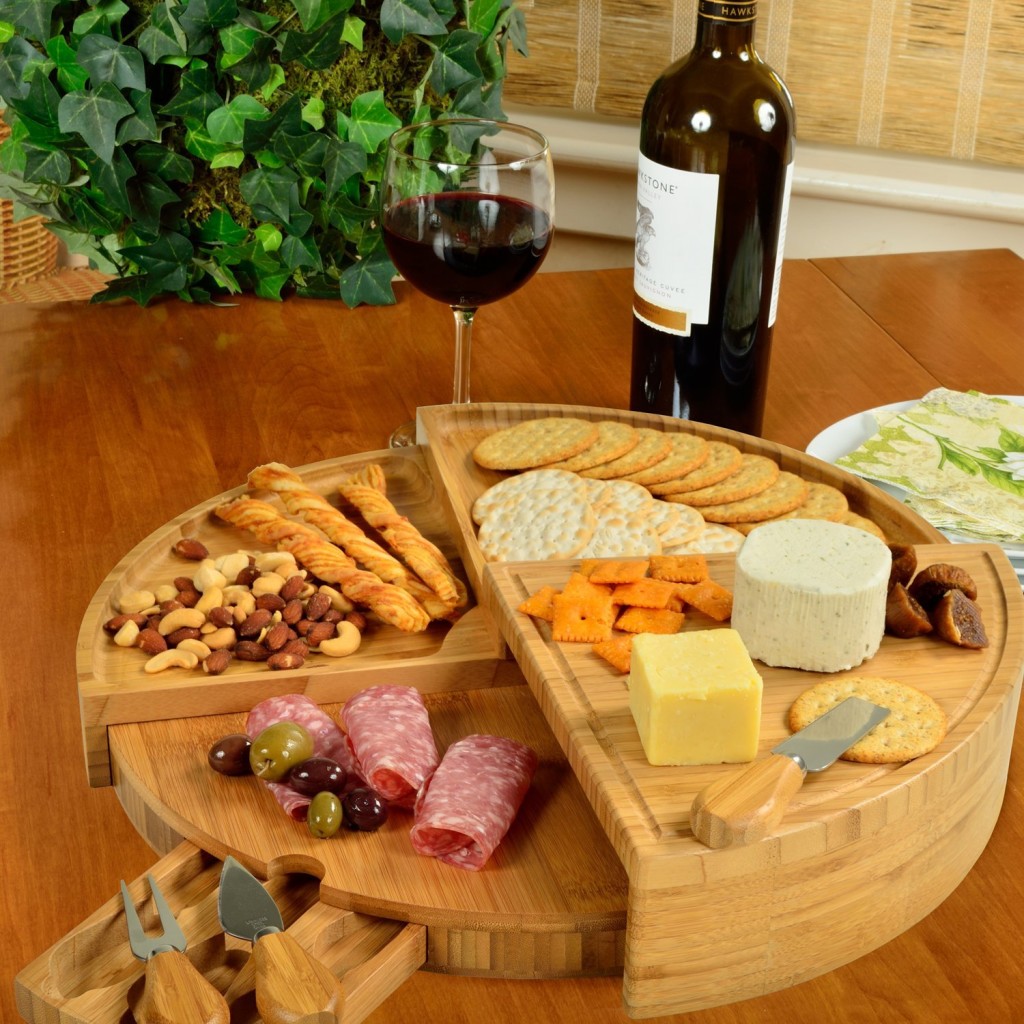 This round cheese board has an upscale look that you can bring to your next party or holiday gathering and impress your guests!  It's divided into 4 quadrants which you can dedicate to a different snack or treat each.  Best of all, it folds down to a wedge with a diameter of only 9.5in (24cm) but can fully open up into a 17in (43cm) diameter board.  There's even a dedicated drawer that can extend out and hold your cheese serving knives and forks.
Specs of this round cheese board
Ranges from 9.5in in diameter when folded to 17in when fully opened.
Height when opened: 3.2in (8.1cm)
Weight: 4.5 pounds (2.0kg)
Includes 3 stainless steel cheese serving tools with bamboo handles
Multiple levels for each quadrant of the table.
Where to learn more?
You'll find this round cheese board on Amazon.com.  Just click through the button below and you'll be able to learn more!