Two-Year Aged New Zealand Cheddar Cheese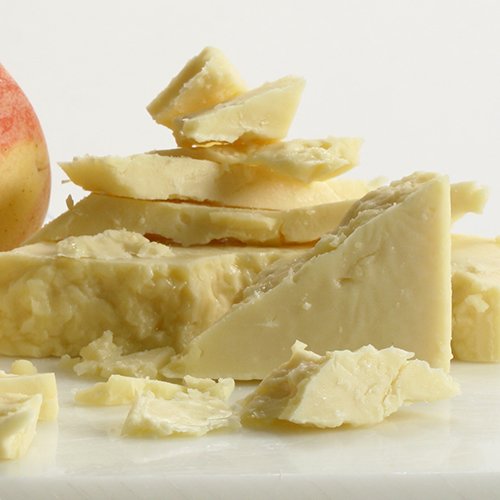 Mainland Superior Two-Year Aged New Zealand Cheddar
Much of New Zealand Cheddar is sold young within its borders but some ends up shipped to the UK to mature for a few years.  Mainland Cheese began as a family business in 1954 by Peter McConnon in the southern part of New Zealand (although it's now a subsidiary of Fonterra.)  Mainland has been recognized as one of the top-selling brands of cheese in New Zealand for many years.
Why New Zealand Cheddar?
As you can see from the photo above, New Zealand Cheddar doesn't have the orange tint commonly found in other cheddar cheesees.  That tint comes from annatto extracted from the achiote plant.  Its unique texture also makes it ideal for grating and shredding as well.
But most importantly, this cheese is a product of the unique environment found nowhere else other than New Zealand!  The rich fertile valleys, lush green grass, and cool temperate climate year-round makes an ideal climate for aging cheddar cheeses.  Besides, the milk comes from free-range grass-fed cows that graze on the flora of the rich fertile valleys without the use of animal growth hormones.  If you're a cheddar fanatic, you'll definitely want to sample the flavors of this cheese made in the unique New Zealand climate!
I'm Hungry for this Cheese!
This cheese ships in a reusable insulated cooler so you don't have to worry about it staying fresh!  To learn more, please click the bring cheddar-colored button below to be taken to Amazon.com.