Cheese Serving Board and Set with 3 Bowls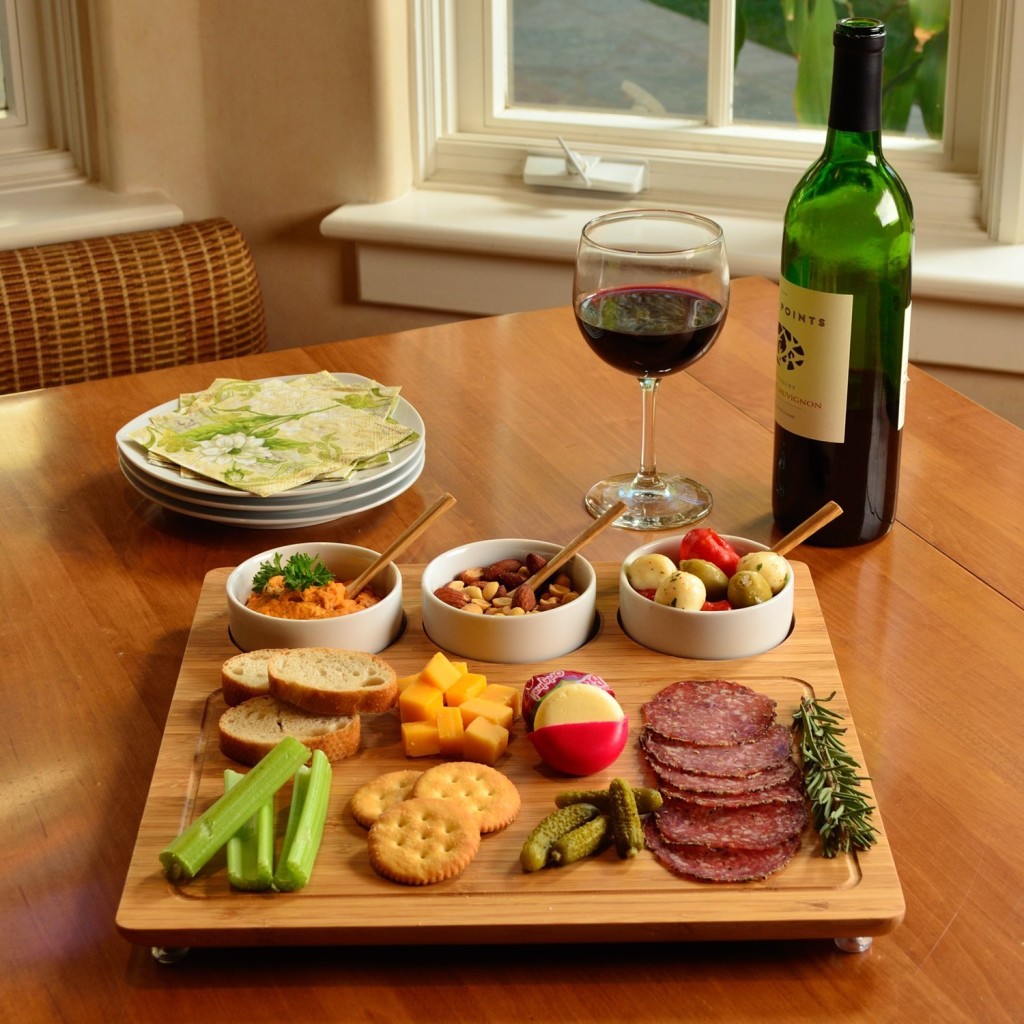 This cheese serving board is great for placing the cheeses, crackers, breads, salami, fruits, and other snacks you'll be serving at your parties.  The 3 cute little bowls are excellent and convenient for placing condiments and sauces nearby like nuts, olives, mayo, hummus, etc.  Also, notice the tiny legs that lift the board off from the table in the picture: this helps keep the tray from slipping, not to mention giving it an elegant look.
The specs of this cheese serving board
This board is 13" x 13" x 2" (33cm x 33cm x 5cm.)  Yes, it's a square board.  It weights 3.2 pounds (1.5kg.)  The board is made out of bamboo while the 3 serving bowls are made from ceramic.
For More Information

Please check it out at Amazon.com by clicking the button below where you'll find further information as well as numerous customer reviews.