Vadenost: Herrgårdsost Cheese From Sweden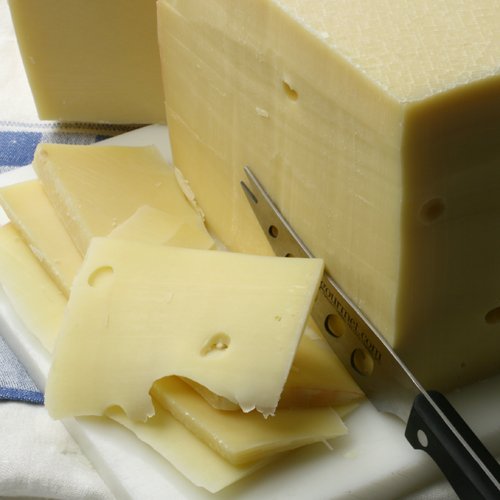 Herrgårdsost: The Most Popular Cheese from Sweden!
Herrgårdsost is a semi-hard cheese made since the late 1800s in Sweden and is one of the most popular cheeses in the country today.  It's semi-hard and has a mild but sweet flavor.  It seems to resemble English Cheddar due to similarities in taste and the light yellowish tint but is generally not as hard.    The cheese typically has a few tiny holes due to the propionic bacteria that produces carbon dioxide during the cheesemaking process.  Typically, pasteurized cow's milk that's part-skimmed is used to make the cheese even though there's usually a hint of a pleasant grassy flavor.
This cheese is often served as a snack and is excellent when combined with bread or crackers.  It'll also easily melt onto sandwiches and is an ideal choice for grilled cheese sandwiches.  And due to the semi-hard texture, it's also great as a salad topping.  The variety of Herrgårdsost shown in the picture is known as Vadenost, named after the Swedish port city.
I Want This Yummy Swedish Cheese!
I got good news for you: you don't have to travel to Sweden to taste this delicacy of a cheese.  Simply head over to Amazon.com by clicking the cheese colored button below!