Summer Bison Sausage – Tastes Like Beef But Much Better!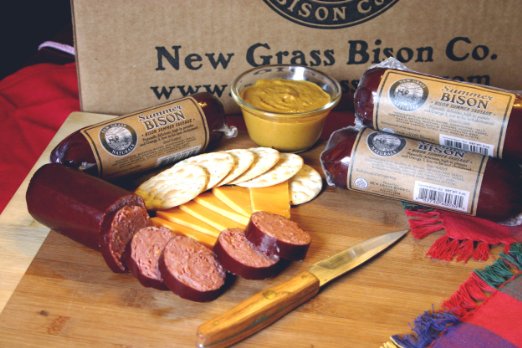 Bison Sausage: Just like beef but only better!
Before the early 2000s, bison meat was almost unheard of outside of specialty food stores.  Now, you can enjoy this exotic meat in the form of a summer sausage!  Enjoy this bison sausage with crackers and cheese, add it to your pizza as a topping, or just eat it plain.  Don't worry, the American Bison is no longer endangered (although it was hunted to the brink of extinction in the 19th and earlier 20th centuries.)
Beef vs. Bison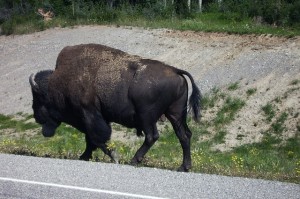 Although they are related species and their meat can taste fairly similar on a high level, there are some noteworthy differences between beef and bison meat:
Beef contains more calories per unit weight than bison.  If you're trying to lose weight but crave beef, bison would be an excellent substitute.  The difference is mostly due to the wide disparity in fat content: beef contains more than twice as much fat as the same amount of bison!
Bison also contains roughly twice the iron as beef.
The Bison industry is strictly regulated and hormones and antibiotics are banned, unlike for regular cattle.
Bison are not likely subjected to the cruel and inhumanely cramped feedlots that most cattle are subjected to.  As a result, they tend to feed on grass more which might explain the lower fat and better nutritional of Bison compared to Beef on average.  (But once bison starts to edge closer to becoming a mass-market meat like beef or pork, this advantage may fade unless one sticks with grass-fed and free-range varieties of bison.)
More Information Bison
Much of the information in the previous section were derived from the following articles which I recommend you read if you'd like to be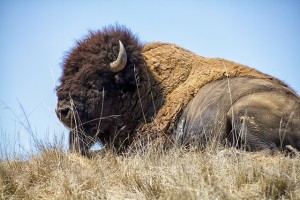 informed of the advantages of Bison meat, especially the nutritional aspects:
More About This Bison Sausage
And if you'd like to learn more about this Bison Sausage featured in the image above, please click the yellow button below where you'll be taken to Amazon.com!