Great Tastin' Collection of Deluxe Smoked Meats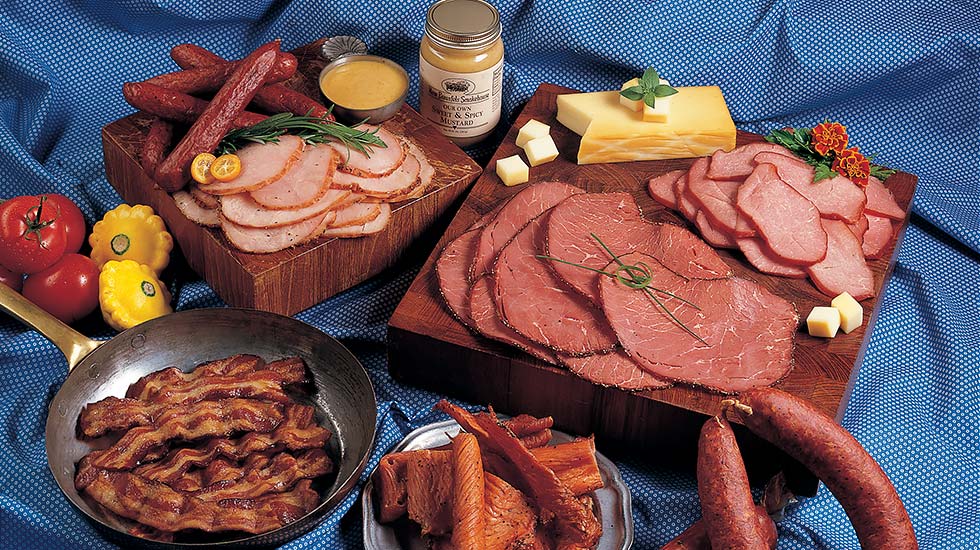 Awesome Smoked Meats to Impress Your Pickiest Guests!
This 3.5 pound snack box of hand-picked smoked meats is sure to make your taste buds water!  You can provide your pickiest non-vegetarian eaters with a memorable feast from this diverse collection including:
Peppered Turkey Breast
Mini Bismarkian® Links
Canadian Bacon
Turkey Jerky
Comal Country Sliced Bacon
Salami Chub
Sliced Pastrami
There's also the following condiments for your meat plate:
Monterey Jack Cheese (Smoked)
Sweet and Spicy Mustard.
Yum!  Gimme!
Good news!  You don't have to travel all the way to Texas to enjoy their famous barbeques and smoked meats!  Simply have this snack box delivered right to your doorstep!  The smoking and curing process will keep the products fresh for 3-5 days and will begin their shipping journey frozen.  To learn more about this snack box, please click the button below to be taken to Amazon.com!